Hi All.
I am hosting a quiz and was hoping to have a live scoreboard to make things a bit more interesting. So far I've added a spin button to add and subtract from the scoreboard. I was hoping to have a scoreboard that automatically updates and sorts the scores from highest to lowest.
Is this possible or easy to do?
I found the following code somewhere which said work:
Code:
On Error Resume Next
Application.EnableEvents = False
Me.UsedRange.Sort _
Key1:=[C1:C15], Order1:=xlAscending, Header:=xlYes, Orientation:=xlSortColumns
Application.EnableEvents = True
On Error GoTo 0
End Sub
However it doesn't appear to work for me. This is an example of the scoreboard so far: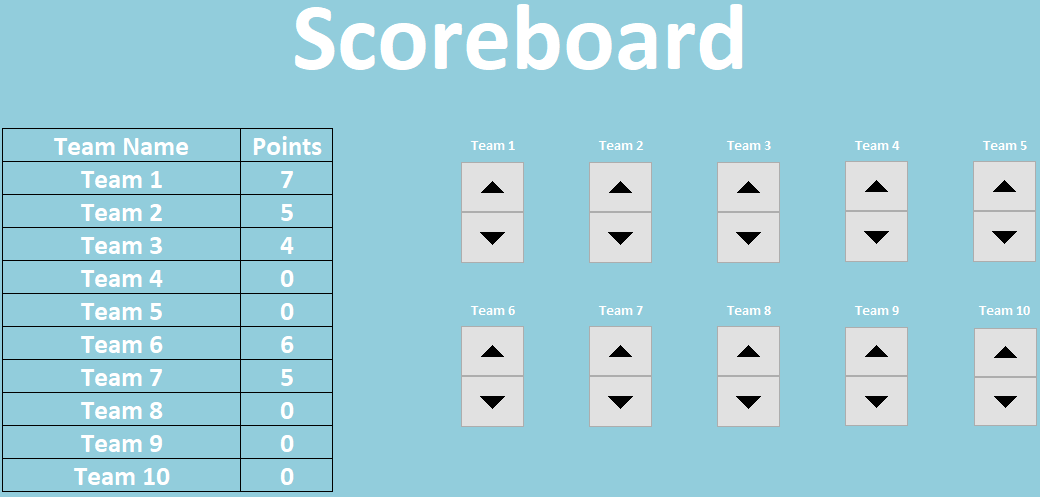 Thanks for all input in advance.