Hello all and Happy New Year!
In the database I built in 2019, I created macros for the two main forms to 1) save current record as PDF or 2) print current record. I know there's that button that will convert a form's macros to VBA, but I don't want all of them converted.
Here's screenshots of 2 of the 4 macros I want to convert. Something I'd like change about these buttons is that users have had to type or paste the number they want (WorkOrder# or POrderNumber) since a Enter a Parameter value message box pops up. Is there some way to automatically "copy & paste" that number?
Thanks for reading!
EDIT: I should add that I built reports for both forms. I was forgetful and didn't use the tbl, frm, and rpt prefixes.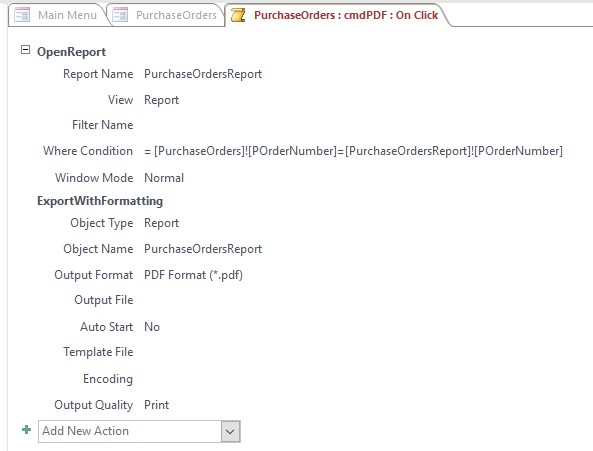 Last edited: