Hi Guys,
i have to get CustomerTopologyID based on Temptable:
I can not simple create joins like here because i have: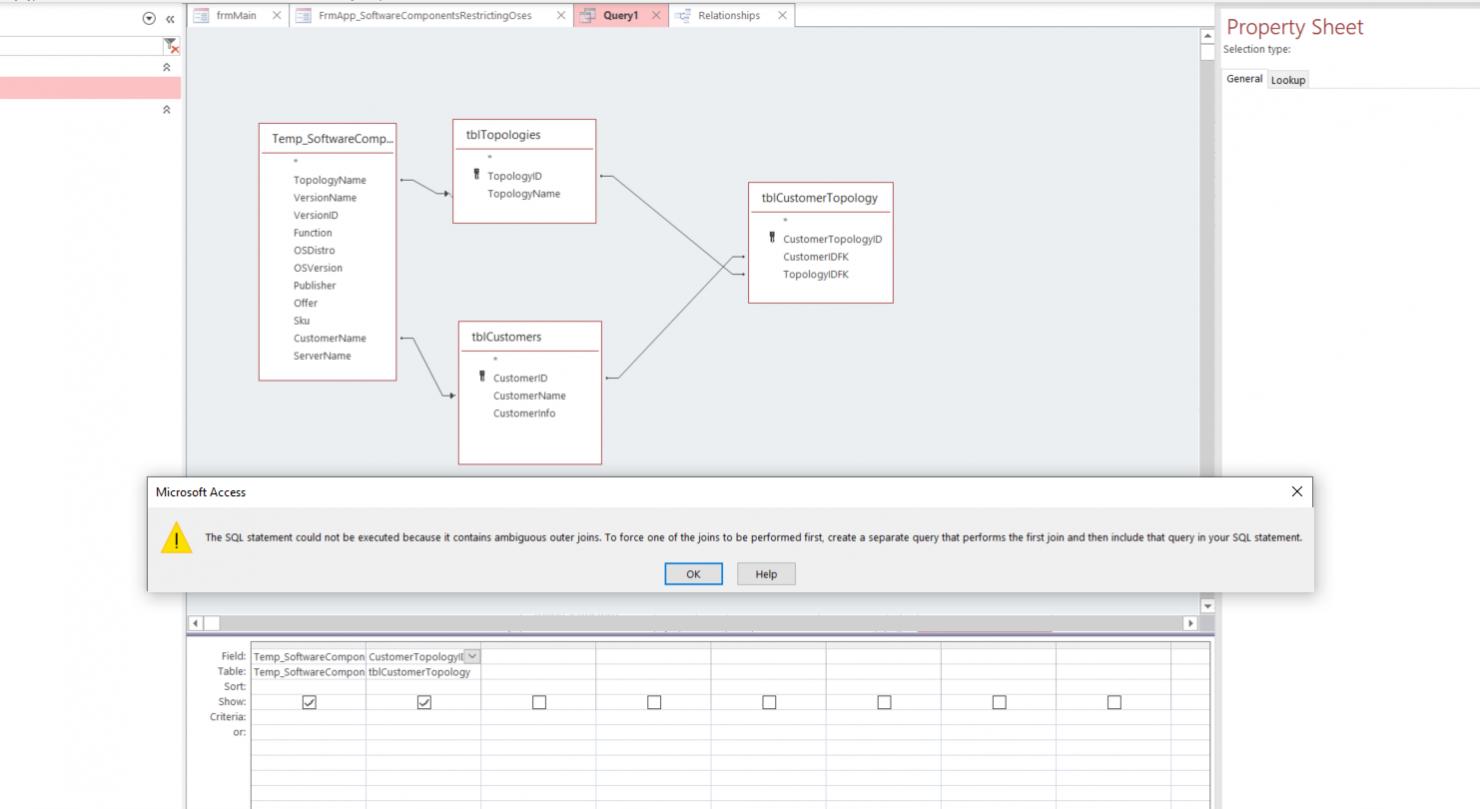 generally i am breaking this query into 2 steps: first where i am getting CutomerID and TopologyID, and in second query i am left join it to CustomerTopology table to get CustomerTopologyID.
It is good approach?
I do not how to join this in one step?
What about performance of database if i will add to many not truly necessarry queries?
Best,
Jacek