Local time

Today, 13:28
Joined

Jul 5, 2006
Messages

3,777
He [Biden] also does things like declaring that the next justice he appoints to the Supreme Court will be a black woman. This is of course an outright violation of our employment laws that prohibit discrimination based on race and sex. He just should have shut his mouth instead of using this as a campaign promise. WHO CARES what color a person's skin is? WHO CARES what their genitalia look like? Neither have anything to do with anything let alone interpreting the law. The message this kind of announcement sends is downright evil. If I were a black woman, If I had any integrity or self respect, I would never accept a job that was only offered because I checked the right boxes. As a woman, I have faced my fair share of discrimination. I was once offered a job because I was a woman and the company had really poor EEO (Equal Employment Opportunity) stats so they really needed to hire a female manager. Of course I didn't know it at the time because I was qualified for the position but my boss had been pressured into hiring me and although he never came out and told me that he was pressured into choosing me, he treated me with such distain and disrespect it was a toxic work environment and I left within three months because as it turns out, I was working on their new HR (Human Resources) system so I was privy to the the HR stats and not being stupid, figured out why my boss hated me so.
There is a deeper, darker, and more nefarious implication of Ms Jackson's nomination to the US Supreme Court. On the surface, it is blatant disregard for EEO legislation as pointed out above. Moreover, this nomination is an outright rejection of the goals of the Civil Rights movement envisioned by Martin Luther King. King proclaimed that: "
I have a dream that my four little children will one day live in a nation where they will not be judged by the color of their skin, but by the content of their character.
" Ms Jackson is being nominated because of the: "
color of their skin
".
This nomination is abhorrent as Biden has proposed to initiate (anti-White) racist polices. In his inauguration speech Biden declared "
war
" on (phantom) White supremacy, established that the federal decision process would be based on "
equity
", an Orwellian Newspeak term for making decisions based on race (not merit), and reaffirming the nomination of a Black female to the US Supreme Court. Based on connecting these invidual "
dots
" one can surmise that Ms. Jackson won't be making legal decisions solely based on the Constitution, but that her decisions will be heavily tainted towards advocating and implementing a "
social justice warrior
" perspective. This "
seed
' of disparaging the US Constitution as a basis for making Supreme Court decisions has already been laid by Justice Sonia Sotomayor, who famously stated: "
I would hope that a wise Latina woman with the richness of her experiences would more often than not reach a better conclusion than a white male who hasn't lived that life.
"
The appointment, should Ms. Jackson be confirmed, will: 1) minimizing the Constitution as the basis for making decisions, and 2) further politicize the Court. The Justices making decisions based on ideology and not the Constitution.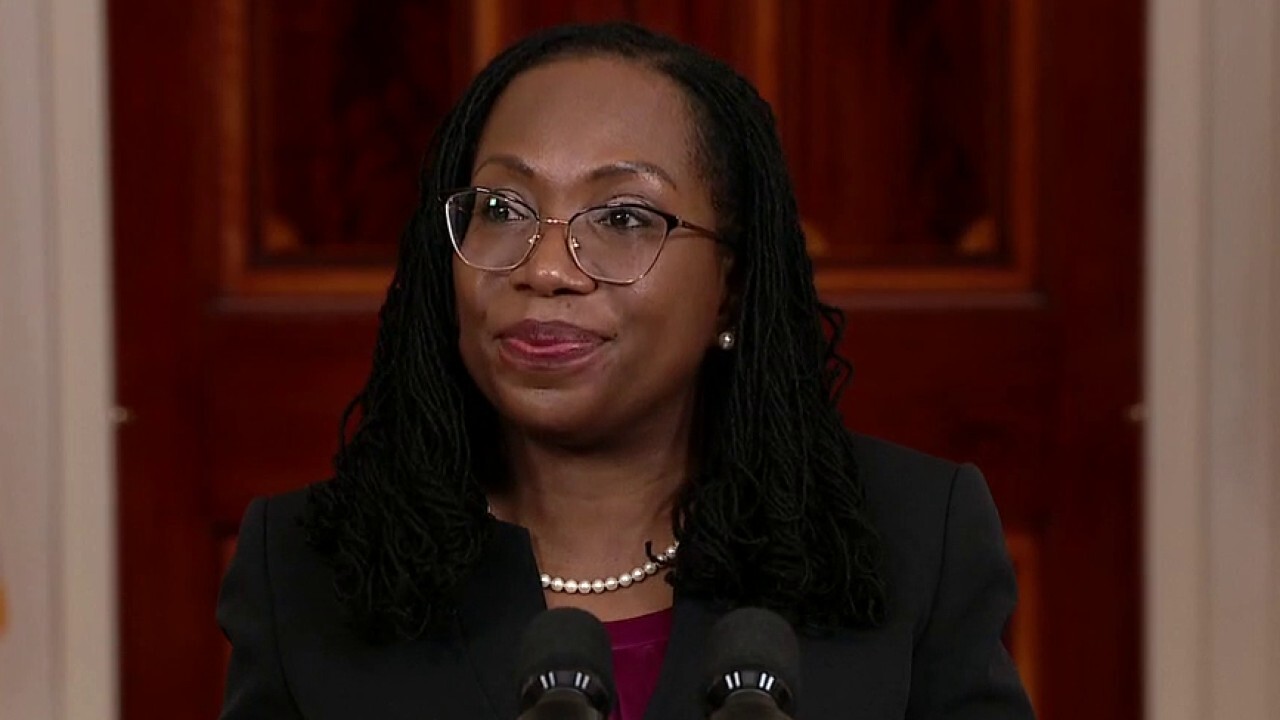 The selection of Judge Ketanji Brown Jackson of the Court of Appeals for the D.C. Circuit to replace Justice Stephen Breyer on the Supreme Court was widely expected. From the start of his administration, Joe Biden has made it clear that his top priority is paying back the liberal Arabella...

www.foxnews.com
... Joe Biden has made it clear that his top priority is paying back the liberal Arabella Advisors dark money network that spent over one billion dollars to help elect him and Senate Democrats.

These Arabella-advised groups seek nothing less than the appointment of politicians in robes who will rubber stamp their left-wing political agendas from the bench.