Hello,
I have posted a few times in the past week regarding different issues in my access database, but I am finally, hopefully, getting close in my finished result. Long story short I am attempting to create a access database which is linked to multiple excel files (which have the same format with the only difference being date). Additional linked excel files will be added periodically and all the files are Union Queried together and are eventually filtered through a search form to obtain totals.
The issue I am having is obtaining totals due to linked excel cells having the #Num error. I have attached an image with shows the issue below: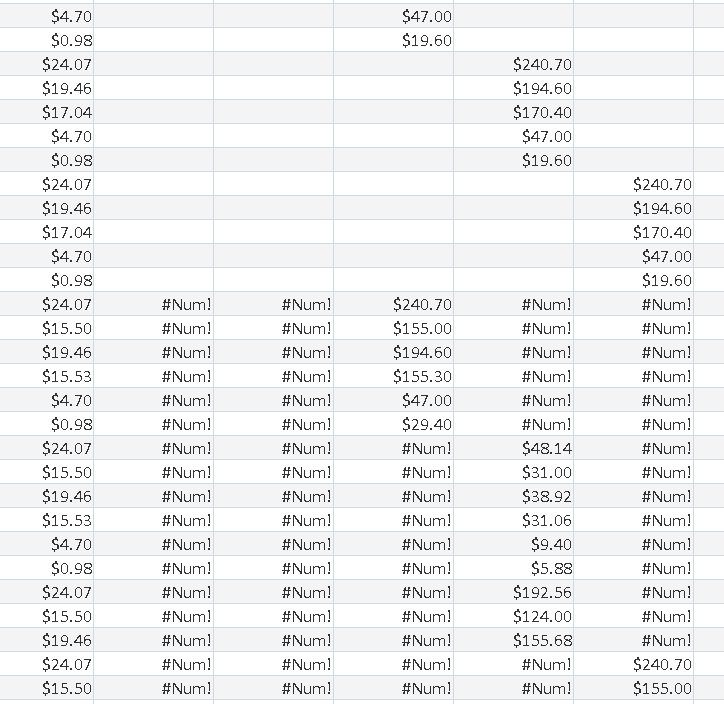 I have checked the cells in excel which contain #Num! in access, all are empty (they don't even contain "spaces") and they are all formatted as Currency as they should be. All this data was created the same way, so I am at a complete loss as to why access begin having issues with empty cells.
Is there anything else I should check? I sadly cannot attach the excel file(s) which contain this issue.
Is there any means to tell access to ignore or replace the #Num error with blank cells?
Any help is greatly appreciated. Thanks again for all the help this community has already given me!