Hi All.
So our company is upgrading for Office 2010 to Office 365. I have attempted to open the .MDE Front End that we currently use and get a message about the version not being compatible. My plan was to upgrade the Front End, Back End, and Design Copy that I use all to .ACCDB files.
I started by converting the Design Copy to .ACCDB and I currently get a Compile Error attached below.
The issue is with Dim db As Database. I am aware that the references in the database can cause some issues like this if the correct ones aren't selected, so below are the references currently selected.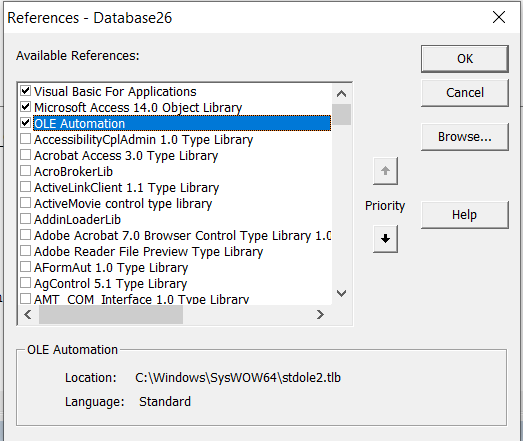 Any assistance would be greatly appreciated.