Dear all,
Finally I got to the Report Part, but i am facing an issue... My report is showing repeated bodies. for each record ( Purchase Order) it shows repletely the same info as many as the number of records of Sub Report..
Please FInd some pictures for a better understanding.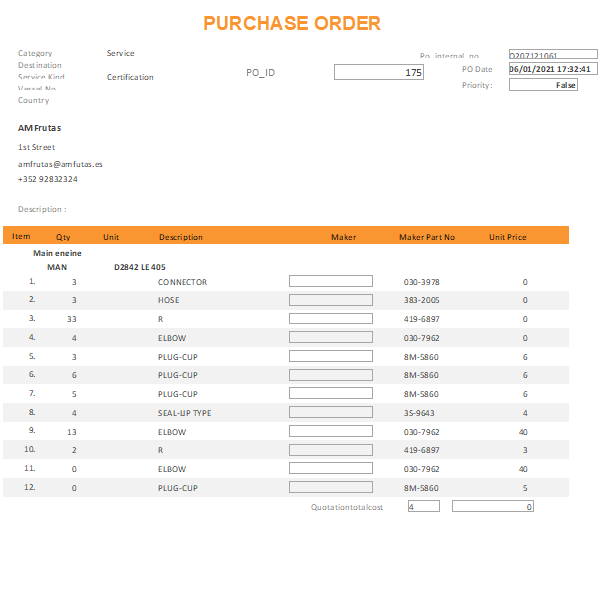 The Control source is a query created by me that mixture Purchase Order table with Requisition and Spare part List
Do you know what are the possible causes?
Thank you in advance!