Hi All,
I'm trying to build a report that has text boxes which will count fields in a given query or table, for example I have multiple products in this table with various weights
Now I want a report which will count all the weights in that field which are >10 (which should be 2). So I've made a blank report, inserted a text box inside and within the "data" property inputted this expression =Sum(IIf([tblNumbers]![Weights] > 10, 1, 0)) but I return this instead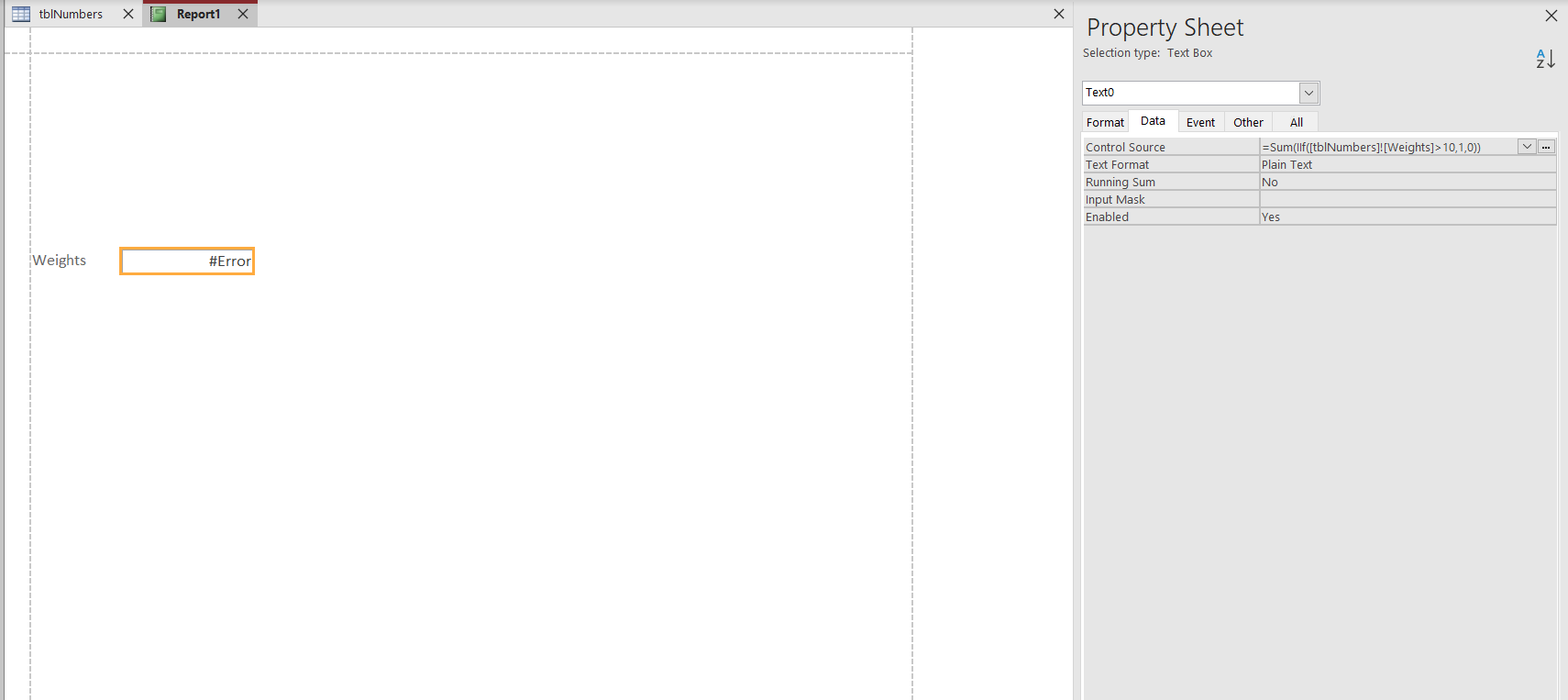 I double checked the fields in the numbers table just to see if its numeric as opposed to short text and it is numeric.
I'm definitely missing a step but I cannot figure where it is, I'm thinking it should be rather simple to add a count to a report for fields in table or query but there seems to be some nuance to it. Any help would be greatly appreciated, if I need to add more context please I can do so.