I'm unable to run windows update and keep getting an error. I keep getting "Windows encountered an unknown error" error 646.
any suggestions as to what to do?
I am also getting the same error Code 646 when installing the updates.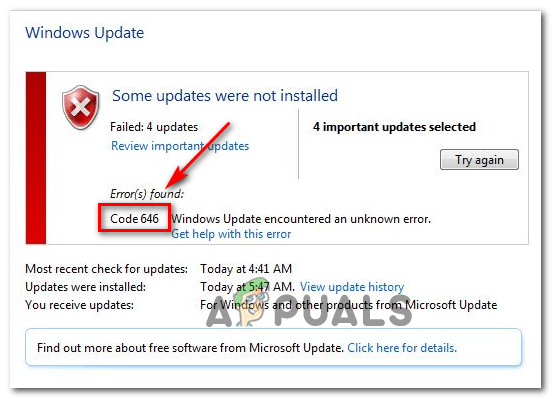 Some Windows users are reporting that certain updates that they attempt to install with the built-in WU component end up failing with the Error Code 646.
appuals.com
Last edited: