Local time

Today, 22:31
Joined

Jun 26, 2007
Messages

2,584
I can't say that i made this. I wish i had the time...
It is a Block Destroyer game created in access. It is a very old game and created many years ago.
Even the url in the code and the forms brings you somewhere else.
Ths game consists of 2 mdb files:
AccessGameBlockDestroyer_e.mdb
config_e.mdb
The config_e.mdb file can be put on a network drive to store the highscores so you can play with your friends simultaneously.
I am posting this because it is a nice learning project. You have to realise that the coding is also ancient. It uses Gosub/Return statements...
While those statements are still available and it still works, it is not the way we program these days.
I have not changed the original code in any way. I have browsed the code for malicious statements and didn't find any.
Now it is up to you crack the code and post some enhancements!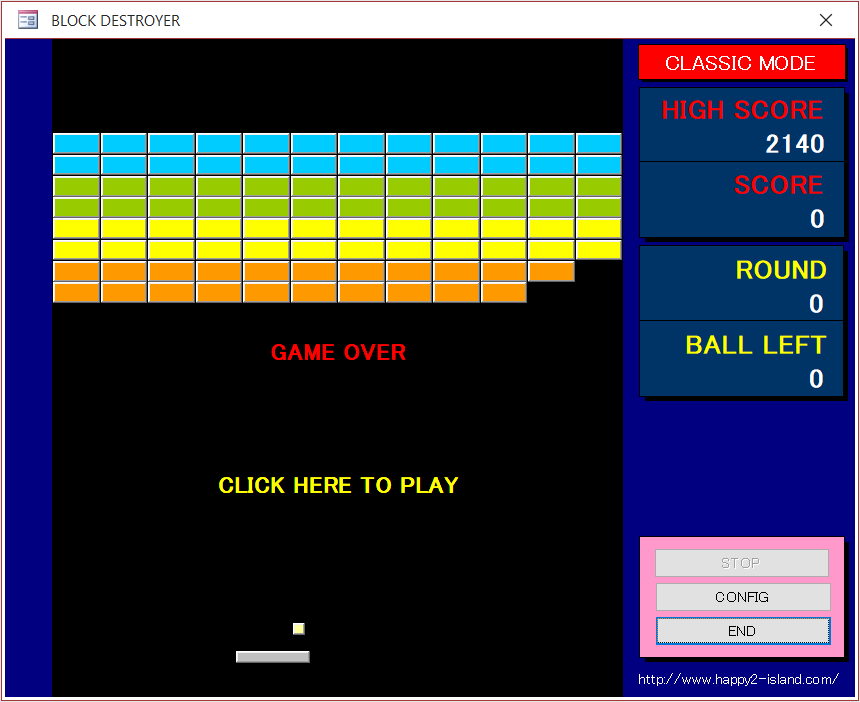 Share & Enjoy!