Hi everyone.
I have a parent/child form setup as seen in the attached image. My forms are bounded to related tables.
Is there anyway of dynamically calculate the totals for each item and grand total in upper section that is invoice total as user enters the details of each item?
I would like to do the calculation here locally in the form and then save all data from both forms in related tables when I click on Next/New (not shown in the picture) buttons.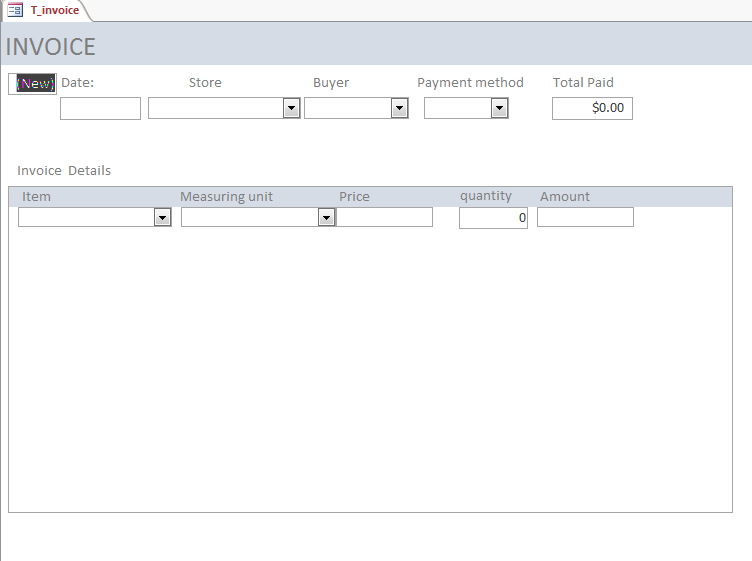 I have some codes that I calculate the detail totals as change and save in invoice detail table (and appears in Amount control) but the grand total (Total Paid) in invoice table is the part I need your help.
Please let me know if I am not clear enough
Please help me to find the solution.
Thank you very much in advance