I am still debating on how to structure a spin off to the app I have been working on. Long story short, it is for quoting electrical equipment for apartment/condo style buildings/high-rises. I am going to get very specific on the details prior, so forgive me.
Think about a typical building in an apartment complex. Typically 2-4 stories tall consisting of quite a few units per building. Each of these buildings will have electric metering center. These units typically have a central unit then all of the various branch units that hold the individual electric meters (those giant banks of meters you tend to see on the back of the buildings) attached to them. Example below to give a visual.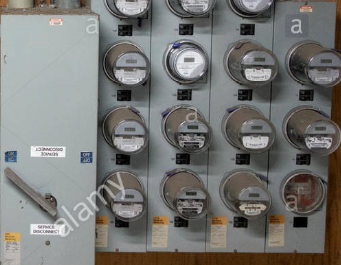 My initial thought was cascading combos for said meter equipment. The first combo would use the master list to determine that central unit that powers everything. Then based off that selection, would power the next combo with compatible branch devices (the units that actually has the electric meters in them). I was then going to use a datasheet form based off that combo box to determine the electrical breakers and number needed.
However, after reading around and coming across a couple post by MajP, I have started wondering if maybe a tree control would work better for this. What are peoples thoughts on the matter? Would one be better than the other? Would you go a different way?