Local time

Today, 11:48
Joined

Jun 26, 2007
Messages

2,584
When i have a question and looking for an answer i want to find it at my favorite site, AWF.
So when i find a nifty piece of code i use it in a solution looking for a problem and post it here.
This was what i was looking for:
Which means V is declared as a string and T is an integer which i found after googleing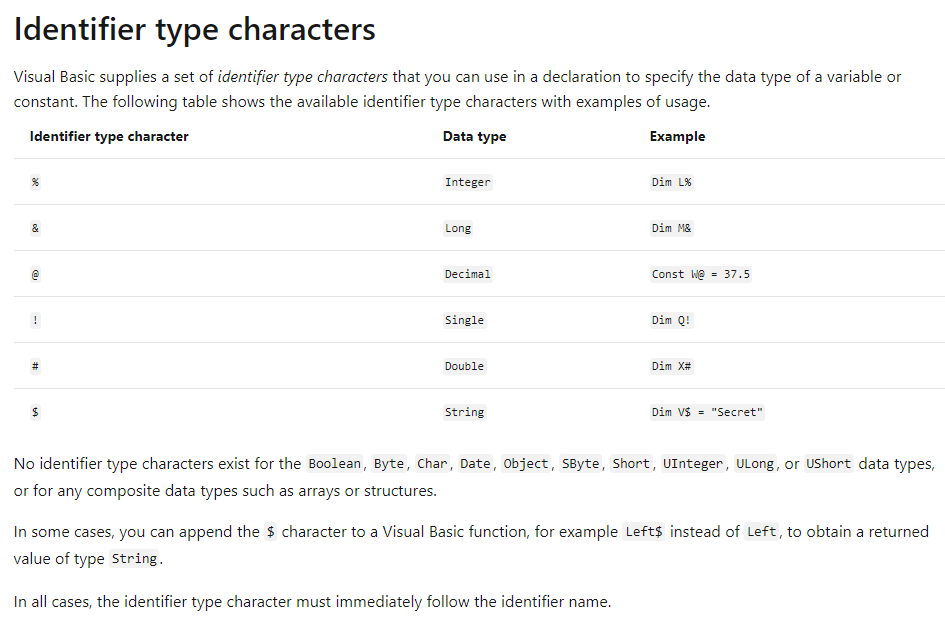 For the complete list and more, browse here:
Just to know what it means, NOT to use it. I prefer the written declaration
Code:
Dim V as string
Dim T as Integer
or even better
Code:
Dim strV as string
Dim intT as Integer
Just so you know.
Share & Enjoy!