Hi all,
I'm confused by the relationships between 3 tables. I have 3 tables include "Project name","Section","Samples", that every Project has several sections and every section has several samples. like this: (this example for 2 project)
The first table (projects) and the second table (sections) related together by "project code" field (project code in the first table is unique) . and now I didn't know how can I link "Sections" and "Samples" tables with together, because "section name" in the second table is not unique so I couldn't find a way to relate "Section" and "Samples" tables. Of course the composite field of "project code" and "section name" is unique, because the section name field is not possible to be duplicate in each project.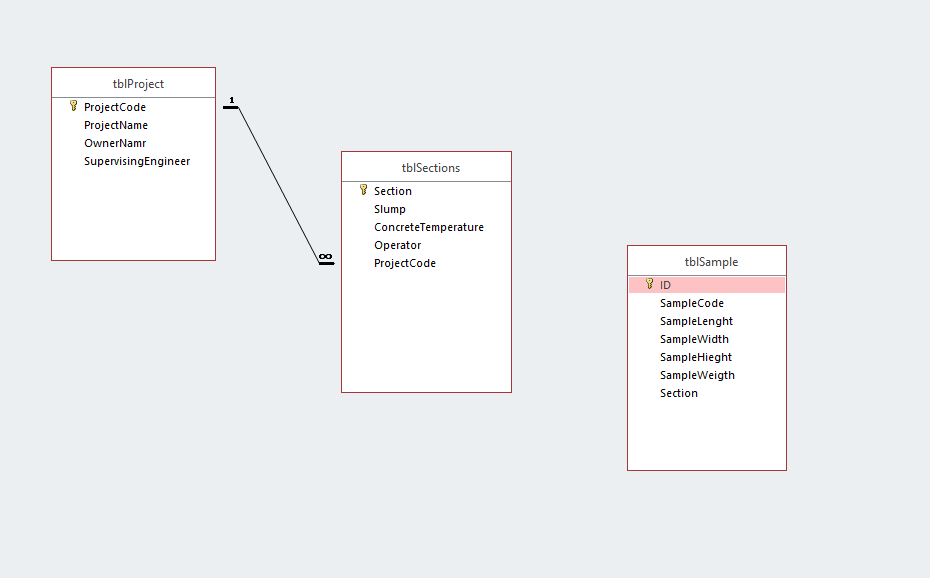 Can someone give me a solution?