Hi Guys,
i created simple example database to reproduce error with i am facing off.
On my form i have Group: Men and Women and on subform i have Names and NumberOfPets: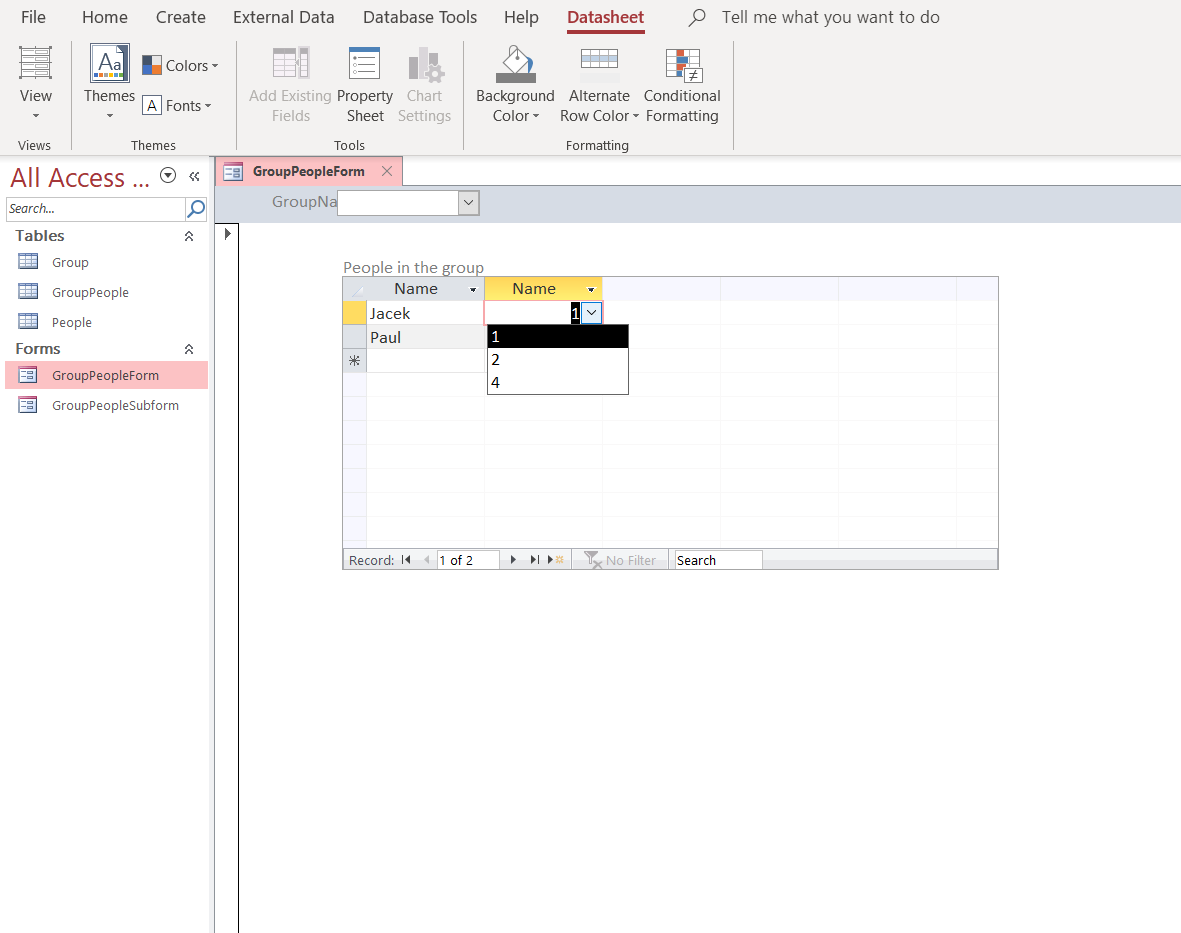 The combobox source is from People.NumberOfPets column.
What i want to do is to update current record with the added item to combobox.
I am using code:
Code:
Private Sub Combo8_NotInList(NewData As String, Response As Integer)

'MsgBox "ok"

Dim strTmp As String
Dim Result As String
Result = NewData

'Get confirmation that this is not just a spelling error.
    strTmp = "Add '" & NewData & "' as a new number?"
    If MsgBox(strTmp, vbYesNo + vbDefaultButton2 + vbQuestion, "Not in list") = vbYes Then

        strTmp = "Update People SET NumberOfPets = " & NewData & _
            " WHERE PeopleID = " & Form_GroupPeopleSubform.PeopleIDFK.Value

'        MinInstanceCmb.Value = 1
        CurrentDb.Execute strTmp, dbFailOnError

        'Notify Access about the new record, so it requeries the combo.
        Response = acDataErrAdded
      '  DoCmd.GoToRecord , , acNext

       'DoCmd.RunCommand acCmdSaveRecord
'        MinInstanceCmb.Value = Result
        'UPDATE someTable SET someDate = Date() WHERE stuff = 47"

        End If

End Sub
But i am getting error: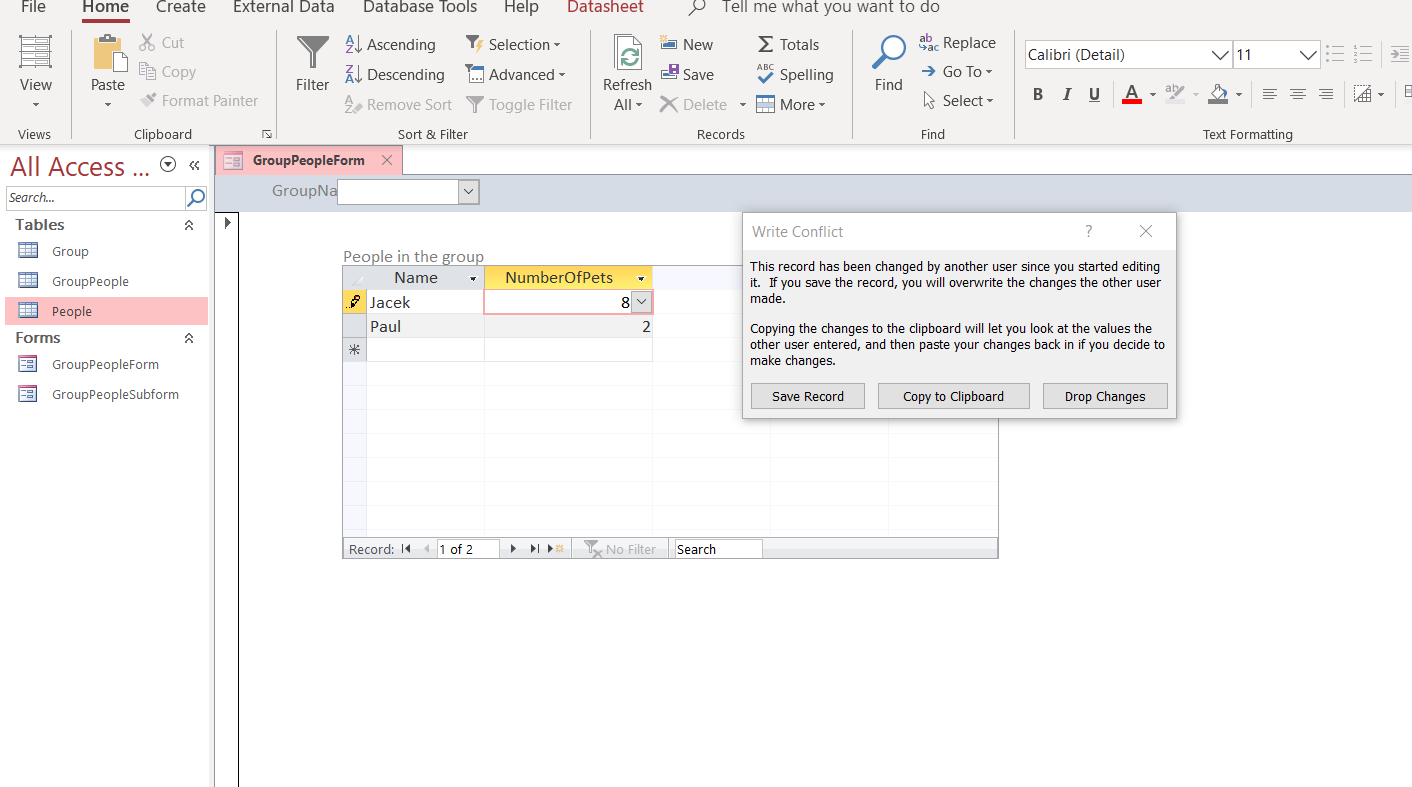 How can i solve this?
I suppose that i am editing table right now so i have to leave current row, update table, choose specific value in combobox and return to the specific row.
Am i am thinking properly?
Please help,
Jacek