Local time

Today, 08:53
Joined

Aug 10, 2020
Messages

14
Hi once again,
I had posted this in another thread but coupled it with another question but I think its better to separate them out as both seem quite complex (at least for me).
I have a very large dataset in the form of timeseries data for different weather station locations. Unfortnately there are often gaps due to technical issues with the station. The weather stations record every 5 minutes and what I'm hoping to do is identify the start and stop point of every gap that exceeds a 30 minutes time period. At the moment every field where there was any gap is populated with -9999. If the gap is less than 30 mins we will populate the field with zeros instead of -9999. The main priority however is to identify the start and stop point of these gaps as they need to be excluded from the analysis. Here an example of the data: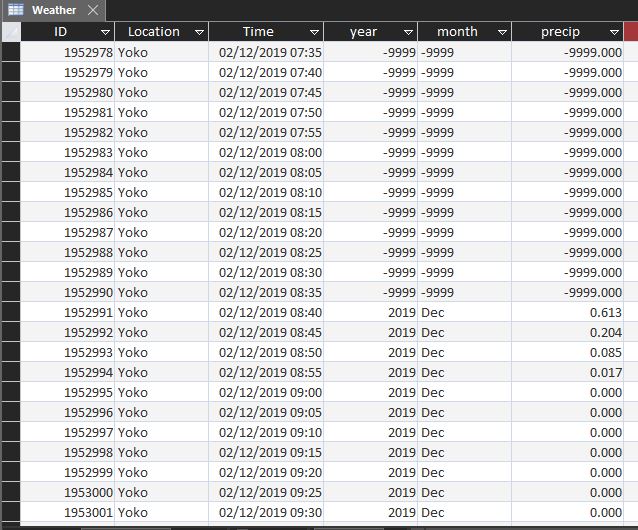 Many thanks once again!!!