You've got your good things, and you've got mine.
Local time

Today, 13:33
Joined

May 21, 2018
Messages

8,099
There has been some recent interest in a replacement for the MS calendar control that existed prior to 2010. I have been collecting date pickers, calendar controls, and calendars for a long time and thought it would be a good idea to have one thread with lots of good examples. Some of these are mine, but many are not. I will add links and other examples as I get them and feel free to post examples and links. In my mind there are three different things but often just get called "calendar control", so that can be confusing. For the purpose of this thread I would like to use the terminology
1.
Date Picker:
This is a pop up that returns a date to a control and defaults to the value in the control
2.
Calendar Control:
Same function as a date picker but resides on the form
3.
Calendar:
Allows you to put information in a day and display it. This require more than just a form because you have to have the underlying table to save information.
Example of a Date Picker from
@isladogs
Some months ago I uploaded a replacement date picker (see DatePicker.accdb attached) that has no Active X controls and can also be used in 64-bit Access. It was originally posted in response to a question about Stephen Lebans' calendar in this thread...
www.access-programmers.co.uk
Database applications for businesses, schools and individuals
www.mendipdatasystems.co.uk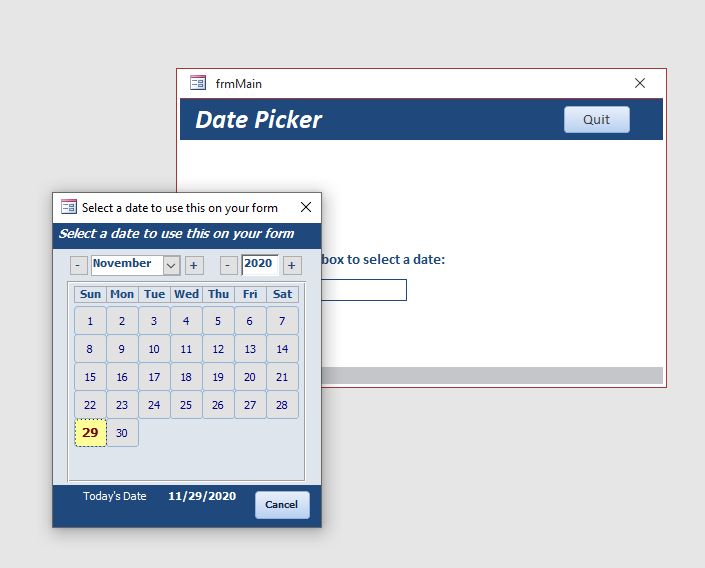 Example of a Calendar Control. In this case the same form can be used as a pop up date picker or reside in the form as a Calendar Control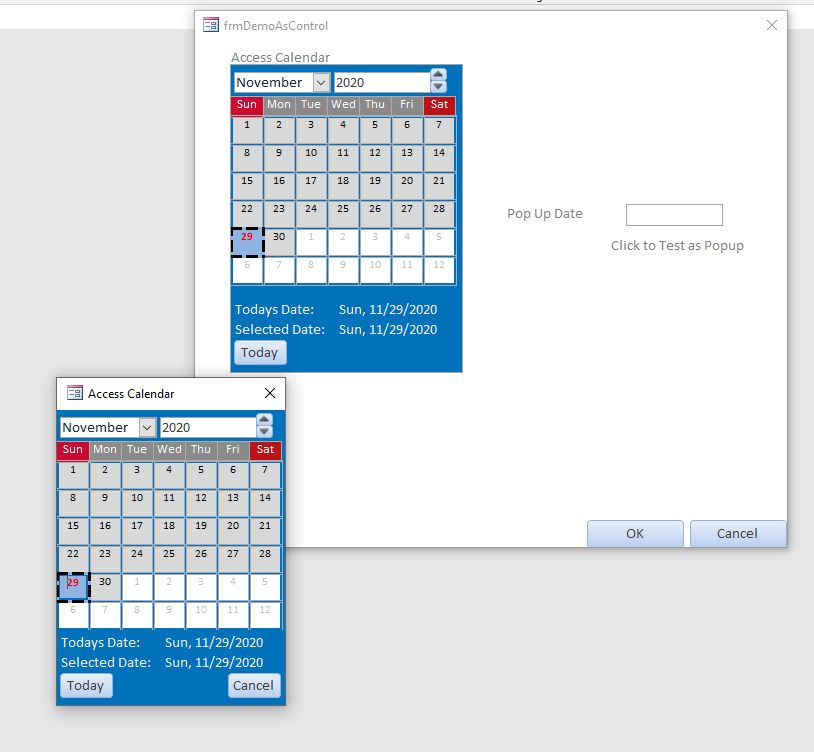 Calendar
Simple one month Calendar
Here is the most complicated calendar I have built. It is a one year view that allow you to display different codes in different colors and even multiple colors in a single day. See 1 Feb.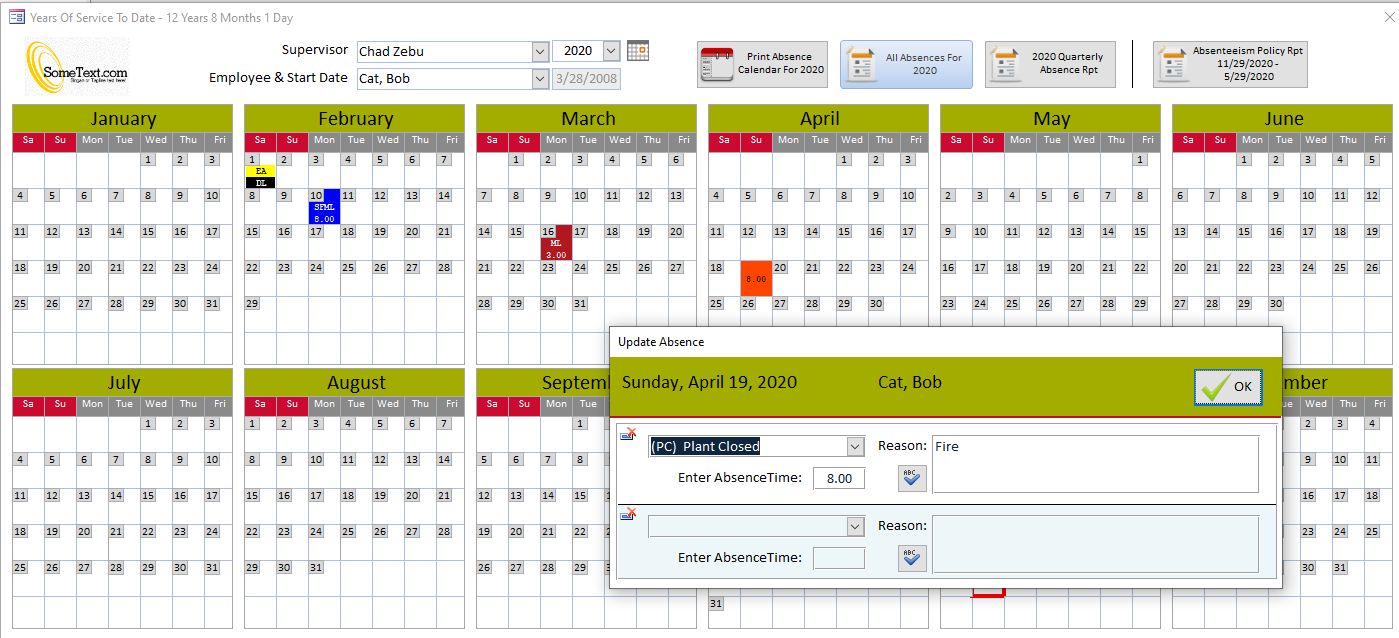 Last edited: