In the Access query builder, as I am entering a formula, if there is a syntax error, I will get the usual error message stating "The expression you entered contains invalid syntax." The problem is, when I click "OK" the message comes back again, and again, and again. It it an infinite loop and the only way I have found to get out of it is filling MS Access in the task manager. Of course I lose all my unsaved work to that point.
Also happens for other syntax errors like "The expression you entered has an invalid string."
I am attaching screenshots for reference, but please do not get hung up on the syntax. I realize the syntax is not valid, it is the infinite loop of errors that results from them that is the issue.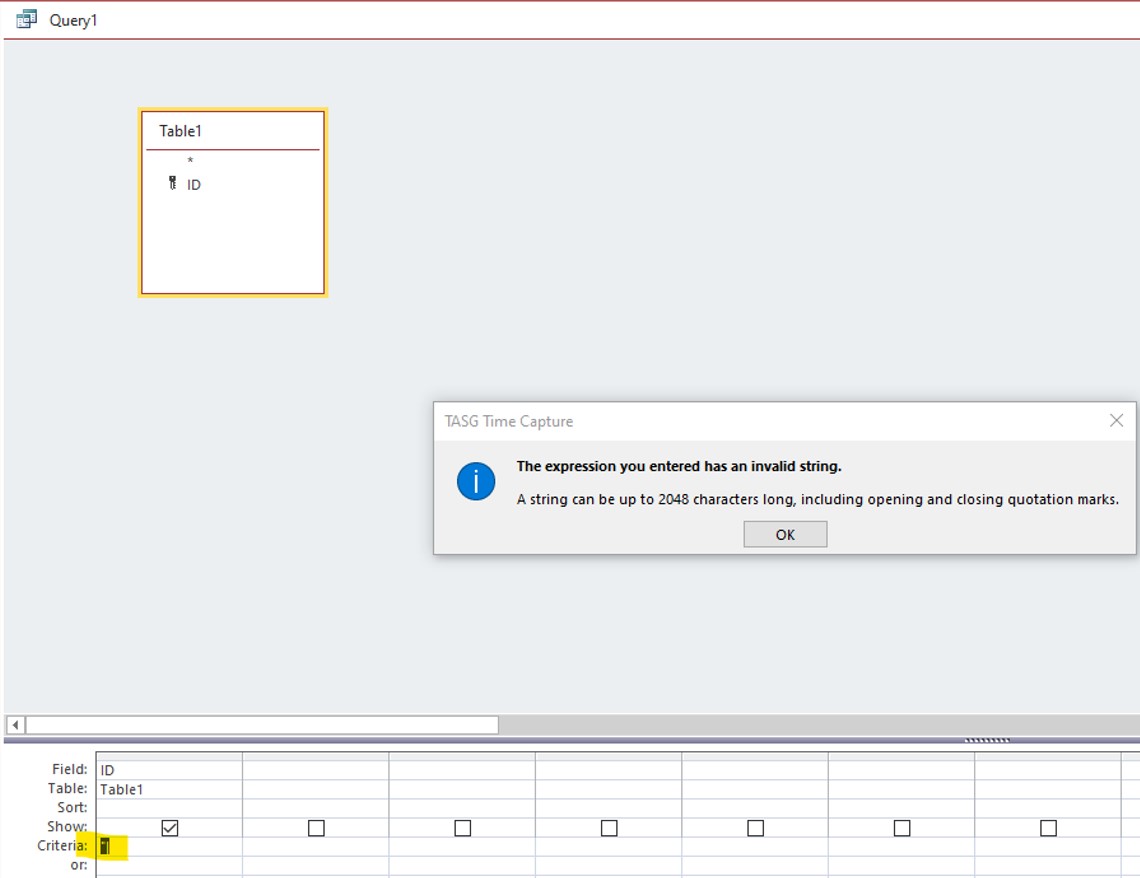 This has been happening for a while now. Any help anyone could provide would be most appreciated.