Access World Site Owner
Staff member
Local time

Today, 01:51
Joined

Sep 28, 1999
Messages

5,850
@Isaac
I had a quick look at the numbers of people shot to death by police in recent years. Double the number of whites are shot to death than blacks.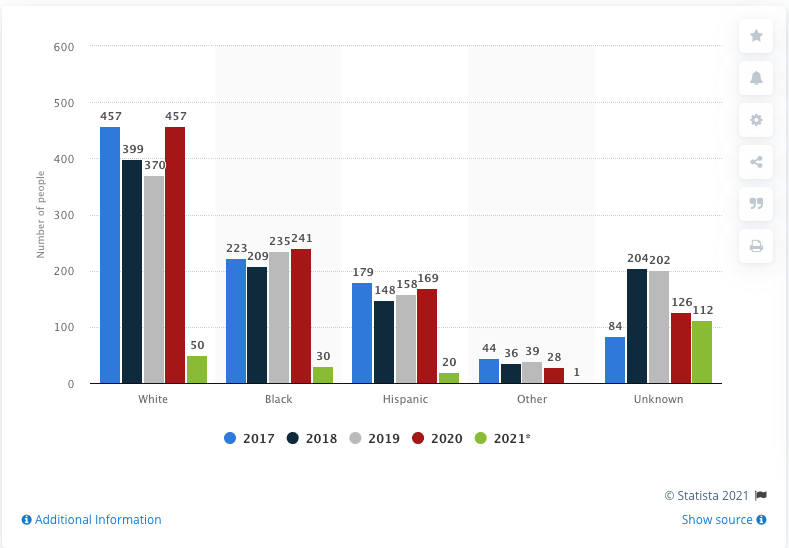 Source:
https://www.statista.com/statistics/585152/people-shot-to-death-by-us-police-by-race/
The perception is probably that more blacks are shot to death by police than whites, but it is the opposite.
The risk of being shot by police is greater for blacks, but then they are disproportionately involved in violent crime, so you would expect that to be the case. Liberals don't really care about the numbers and statistical proportions, because they have already made up their mind the false idea that police brutality and deaths just target black men and women.
Maybe that is the difference between Republicans and Democrats. A black Republican will look at this through the lens of self accountability and say they have to change themselves, while a black Democrat would look to blame others and the system.