When I try to import a view from a sql server database into a Microsoft Access FE, I receive a message to select a Unique Record identifier.
I can't understand why a view needs a unique record identifier.
All tables in the view have their own primary key.
Why access asks to select an identifier? And which one of fields I have to select?
this is the view:
and this is the message I receive: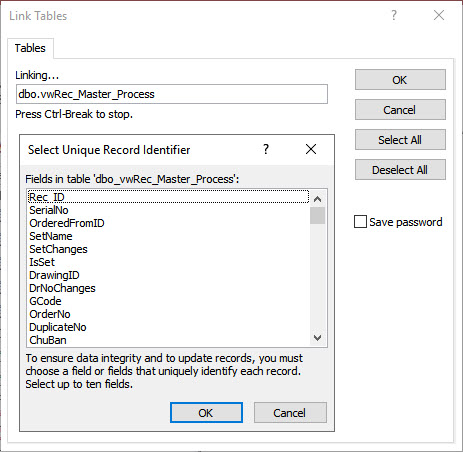 Any kind of advice is much appreciated.
-